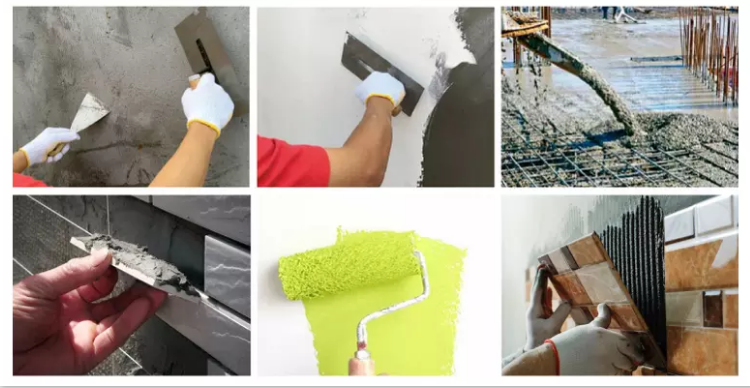 The HPMC, also known as Hydroxypropyl Methyl Cellulose is a visco elastic polymer, used in several oral medicaments such as eye drops and a variety of commercial products. In the food industry, it is used as a food additive, emulsifier, thickening, and suspending agent. Its E number is E 464. In appearance, it is whitish to beige colored powdery substance and can be formed into granules. It is completely non-toxic in nature and may react with oxidizing agents.
APPLICATIONS
There are several applications of HPMC. Some of them are listed as below:
• Tile adhesives
• Contact lenses
• Cosmetics
• Eye drops
• Detergents & cleaners
• Food
• Paints & coatings
• Pharmaceutical
• Gypsum products
• Cement renders
The product is used as a substitute for gluten in all oat and grain bread. The powdery substance helps to trap the air bubbles in bread dough, which results in bread to rise. It improves the elasticity, volume and moisture retention ability of a loaf. In the construction industry, the polymer is widely used in construction materials like tile adhesives due to its water retention properties. It is used in Hypromellose solution for tear-film and due to its water-soluble, it helps with visual clarity. The polymer is also added to oral tablets and capsules.
It is an EU and FDA approved food supplement and completely safe to use. It is not digested by human beings and passes through the digestive tract of the body. It helps to enhance the taste of food. In frying food, it forms an outer layer of the food and side in less absorption of oil. In PVC, it acts as a dispersing agent in the process of suspension polymerization.
The suppliers who deal with HPMC also deal with Hydroxyethyl Cellulose, Methyl Hydroxyethyl Ethyl Cellulose, Hydroxypropyl Starch Ether, Redispersible Polymer Powder, and so on.
There are many factories in China that offer high-quality HPMC at cost-effective prices. There is a huge demand for such chemicals, owing to its uses and benefits. The factories of HPMC in China ensure the use of the advanced technologies so that world-class chemicals are manufactured in bulk quantities, at a lesser price. All products pass through stringent quality checks to avoid any damage during transit. The products are manufactured in accordance with the prescribed quality standards and the guidelines, set by the industry.
Thus, it can be concluded that HPMC is irreplaceable and the dealers dealing with it are earning huge revenues.